Fordite and Corvetteite (yes actual Auto Paint) are the focal stones of these earrings. Earrings and Cuff Links are special because a matched set of cabochons must be cut. Set in Sterling Silver with texture and style influenced by cars. The make of paint and other messages are hand stamped on the back side. Each is one of a kind. Custom order available!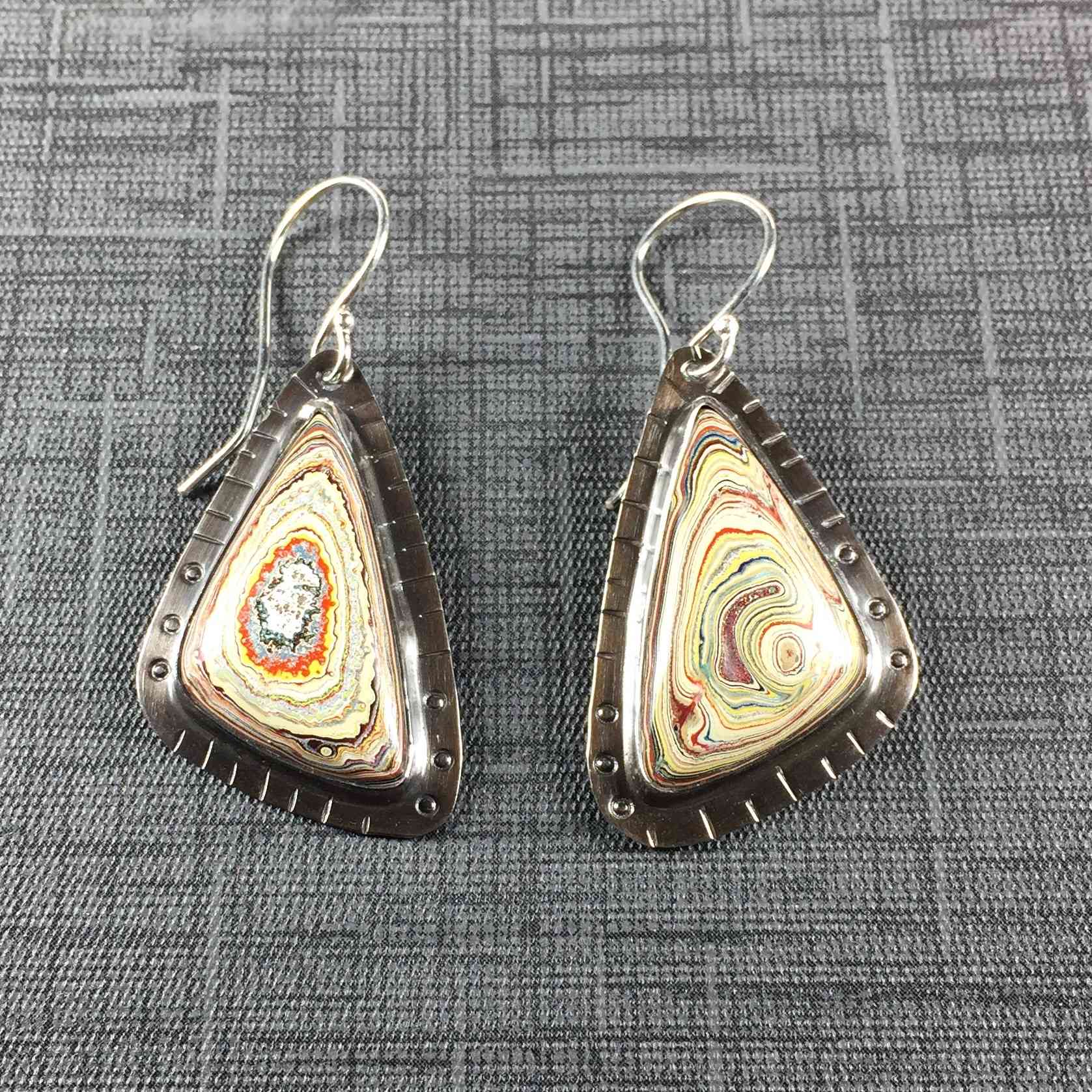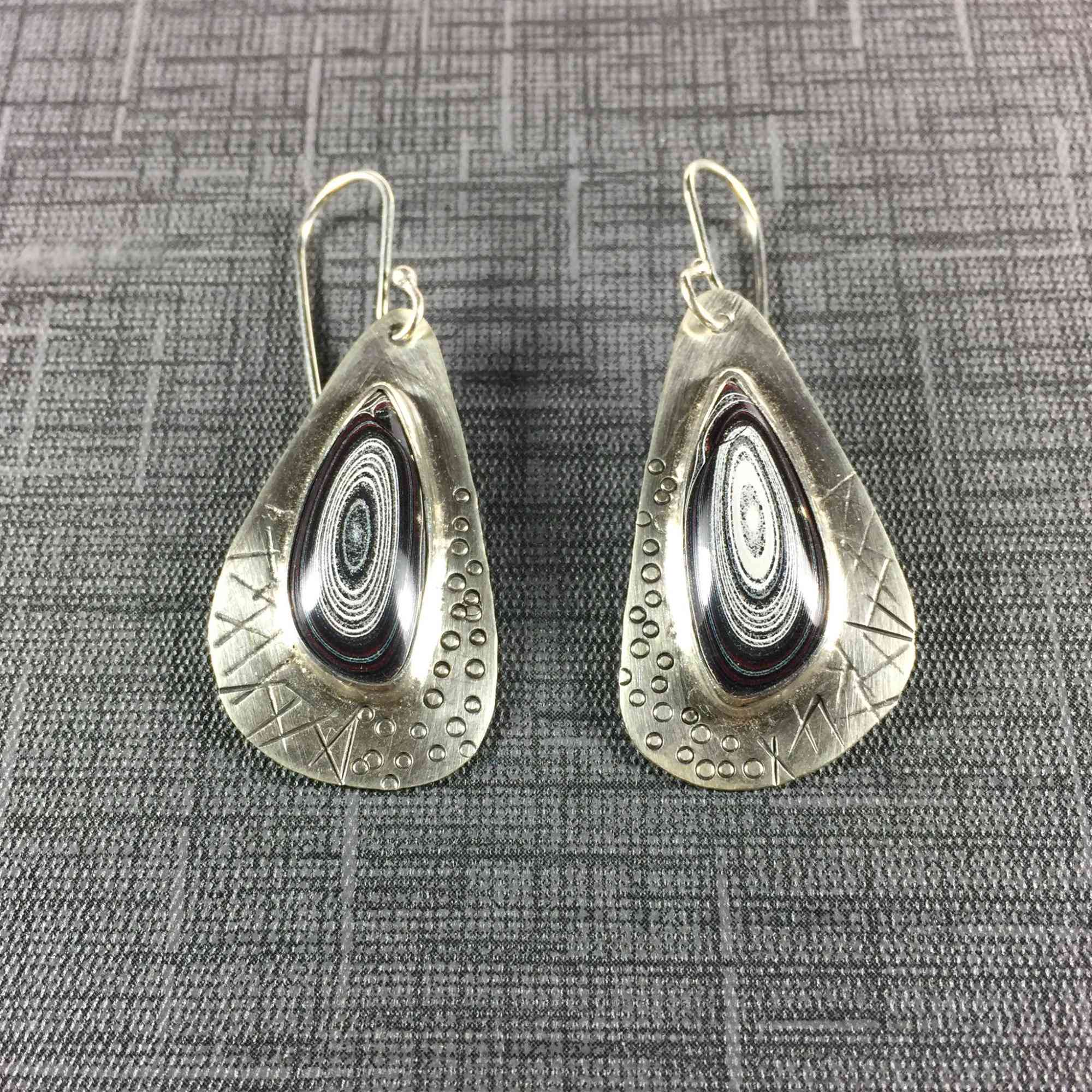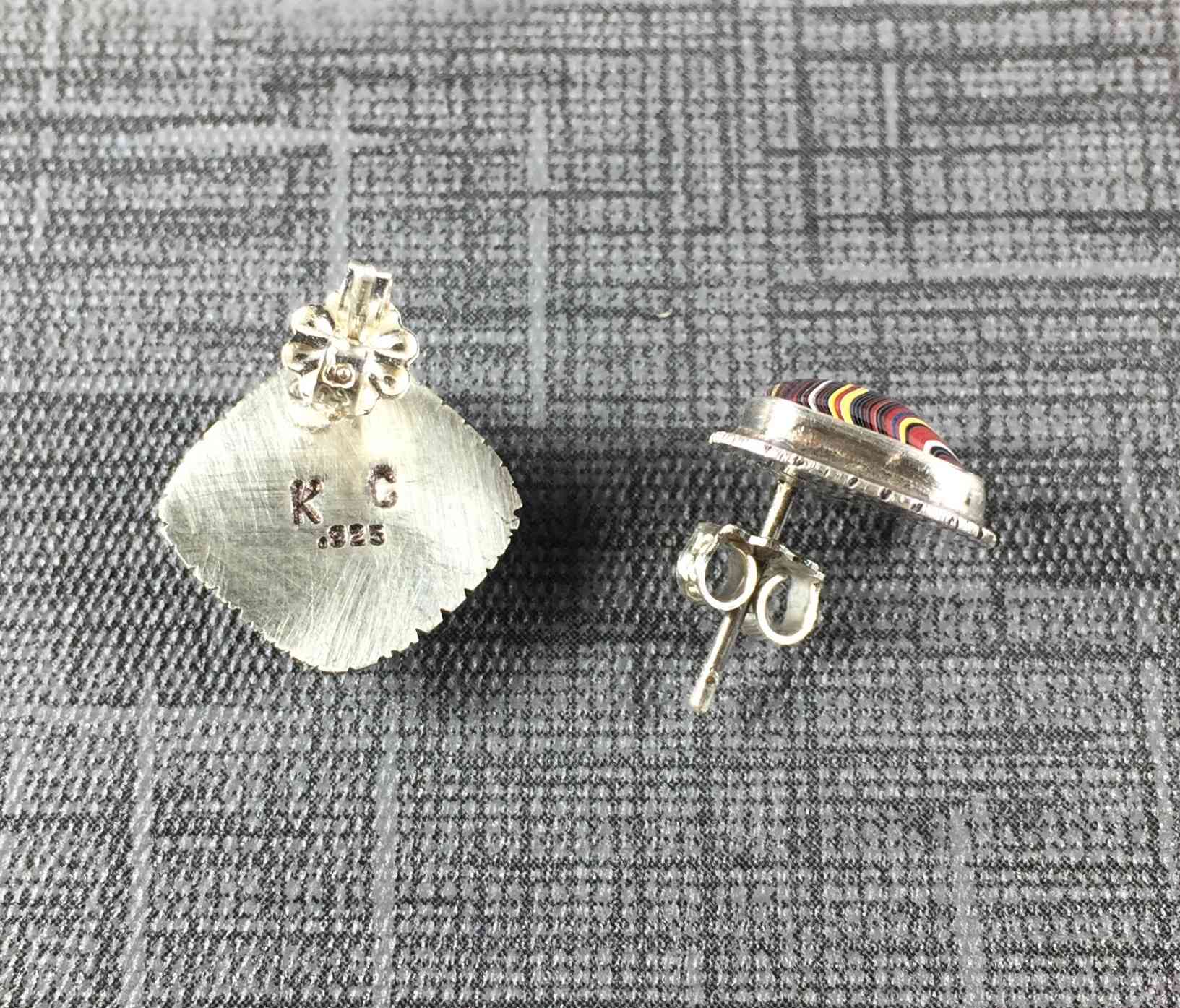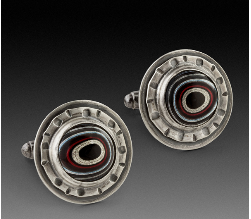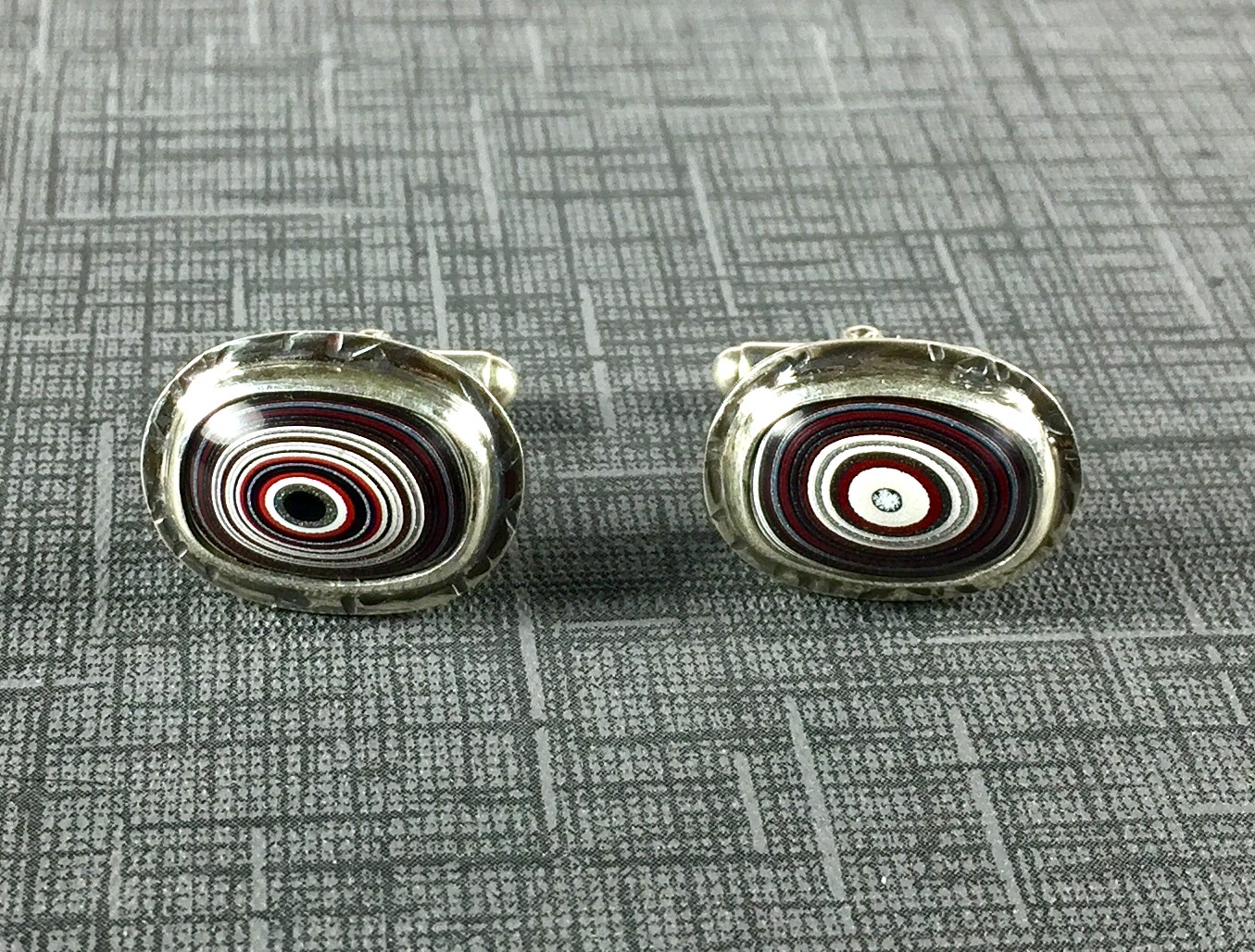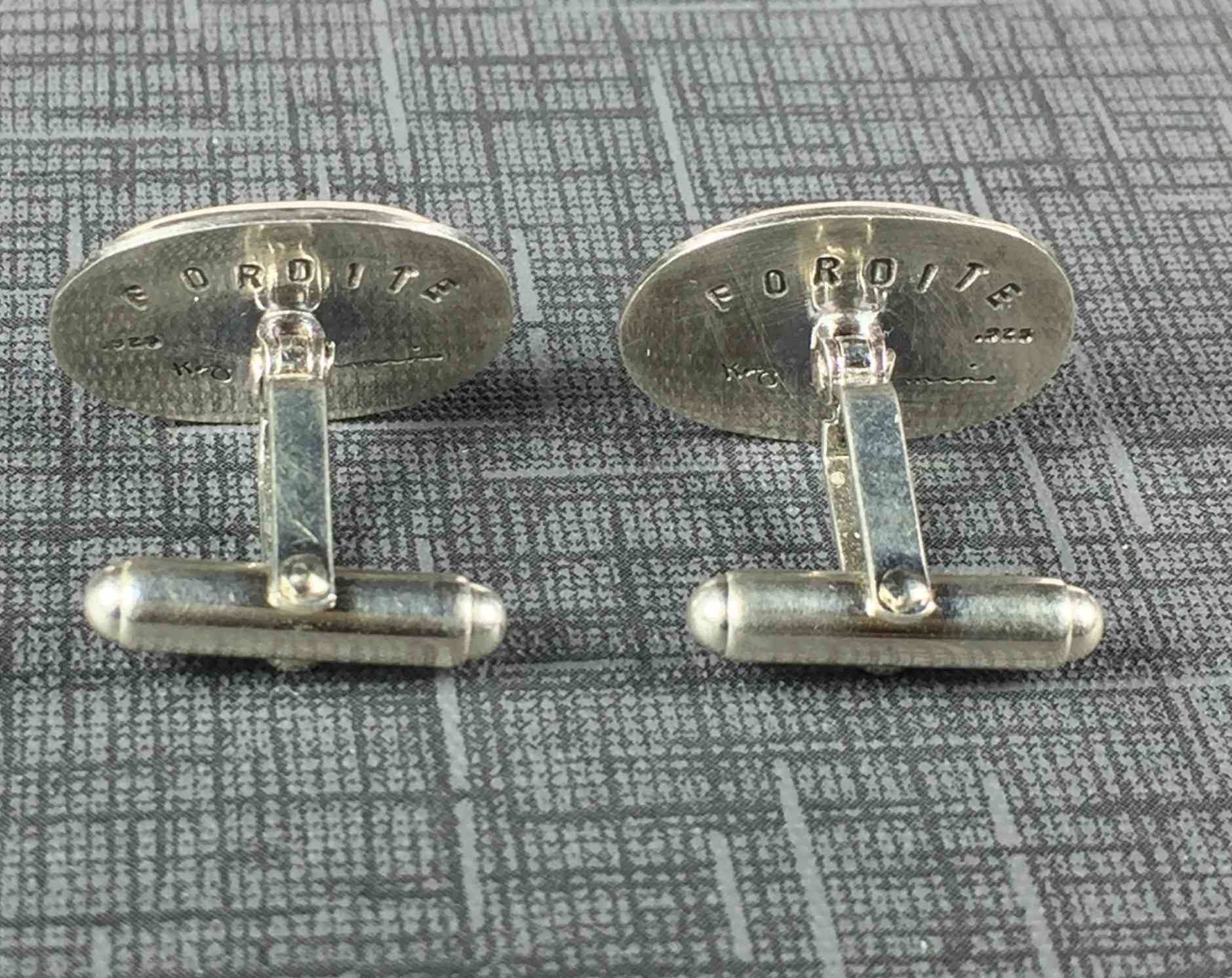 $300 Rare tan and orange color, textured silver
$350 Double Fordite with Posts textured silver
$300 Fordite high shine silver
Cuff Links are $325 and are available in both Ford and Corvette.
Here is the current selection.
Back View * all are stamped Fordite and are Sterling Silver Bullet Toggle Findings
Back View * all are stamped Fordite and are Sterling Silver Bullet Toggle Findings